Check out these quick responses to some of our most commonly asked questions.
What does the black Cloud, red Cloud and red exclamation mark mean?
Once logged into the Night Owl Protect App on your mobile device, you will see the devices you have added to your Protect account. Devices with a Cloud plan added to them will have a cloud in the top right corner of the device image.
1) Black Cloud: means that your Cloud plan is active and the device is storing recordings to the Cloud.
2) Red Exclamation Mark: means that your Cloud plan is active, but your device is not currently networked. Check to ensure your device is connected to the Internet to resume recording to the Cloud.
3) Red Cloud: means you have added a Cloud plan, but the recordings are not currently being stored to the Cloud. To update, check your device's recording settings in the App to ensure you have enabled Cloud recording.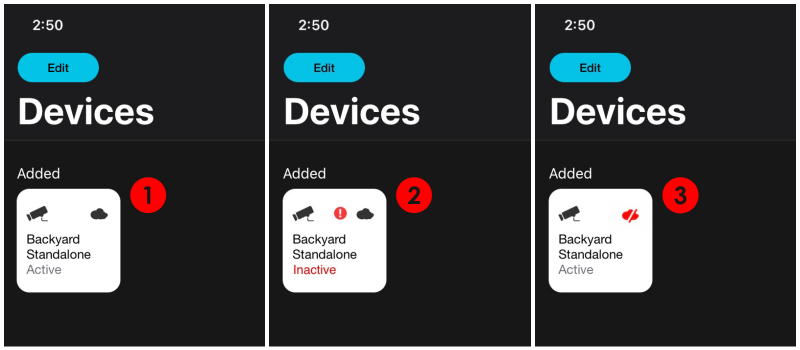 What happens when my Cloud storage is full?
Once your Cloud storage is full, new recordings will begin to overwrite (record over) older recordings. You will receive email alerts when your storage is nearly full, which will give you the opportunity to save your recordings before they are recorded over.
Additionally, you may consider upgrading your plan to allow for increased storage capacity. Currently we have 3 monthly Cloud plans to choose from.

Why did I receive 2 payment notices or 2 charges on my credit card?
When purchasing a Cloud plan, you will see one authorization and one payment, but only the payment will be processed and charged to your stored payment method. Both may look like charges, but the authorization is merely a temporary hold and you will not be billed for it. If you have more than one device with a Cloud plan, you will be charged per plan.
Why am I unable to purchase a plan for my Cloud compatible device?
If you have a product that is compatible with the Night Owl Protect Cloud, but are having an issue purchasing a Cloud plan, it may be firmware related. If your device's firmware is not up to date, it may not let you add a Cloud plan. To fix, please update your device's firmware. Once updated, ensure Cloud Recording has been enabled in device setting's (pictured below) and then try to add a new Cloud plan using the Night Owl Protect Cloud portal: https://protectcloud.nightowlsp.com/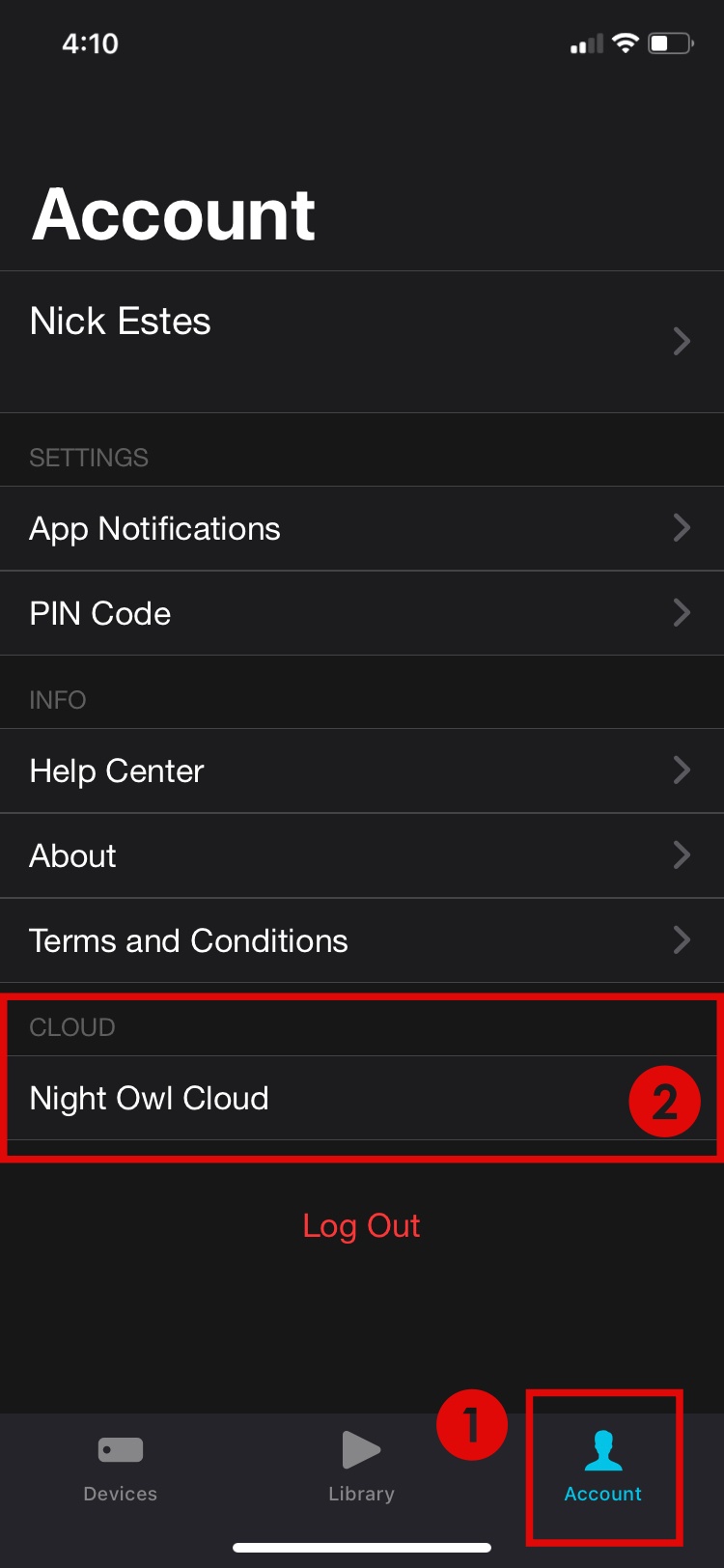 Can I use Cloud and a microSD Card?
Yes, you can use both. To do so:
1) Tap on your device
2) Tap on the filter icon
3) Select your recording options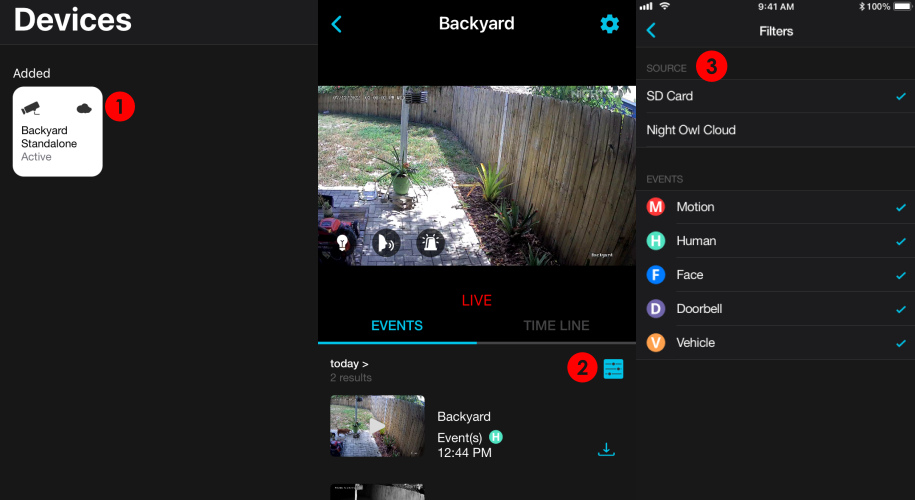 Thank you for choosing Night Owl!